A professor at Marshall University ended up getting the flu from one of his students.
He like most people is not happy about it and sent out a hilarious email to his class.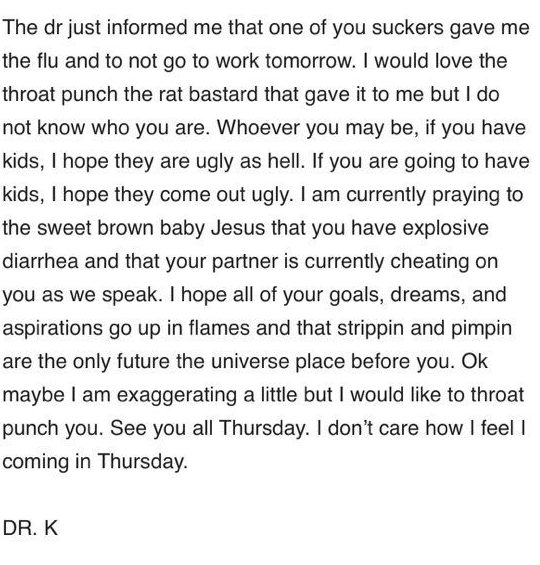 If I received this from my professor, I would definitely crack up. One day I wish to be as petty as this guy, haha!