According to ebay, the 1995 45′ Eagle, 11-bunk tour bus belonged to Vinnie Paul from Pantera/HELLYEAH and purchased from Tim McGraw.
That's two musical icons!
It can be yours for the low price of $45,000. Yeah, just $45k!
Think about it. This bus belonged to Tim and Faith during the peak of his awesome 90's career. Who wouldn't want to relive that?!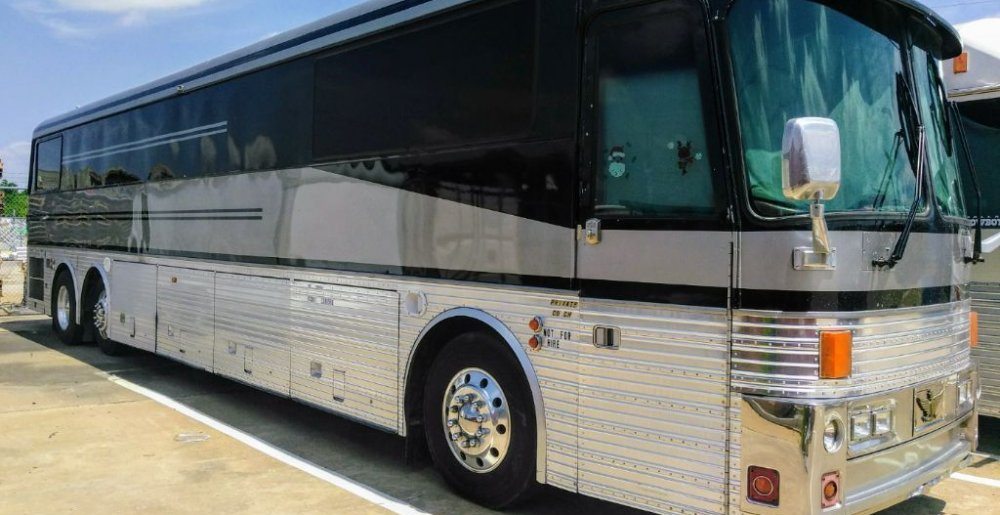 If you buy it, let me know. I'd love to take a tour.
See more photos HERE.