I am so happy to announce a brand new #whatchawearinwednesday with Anything Bling Boutique! It did not come at a more perfect time either! I have been gone all week attending the Country Radio Seminar in Nashville, Tn. It has been  an amazing trip and I have felt fabulous in my outfits thanks to Anything Bling Boutique!
So I will be 100% honest by saying that I had not been into the boutique yet because their name scared me. I thought I was going to walk into the store and find a bunch of rhinestone belts and the whole bling-bling cowgirl look. NOT EVEN CLOSE. My jaw hit the floor as soon as I walked in by all the cuteness! My mother did always try to teach me not to judge a book by it's cover! In this case DO NOT judge Anything Bling Boutique by the name.
My first look was this fabulous fur vest (all real baby…ohh la la!) with this adorable top! I love the boho look so much and this was honestly my favorite look! I sported this outfit on Monday afternoon/night.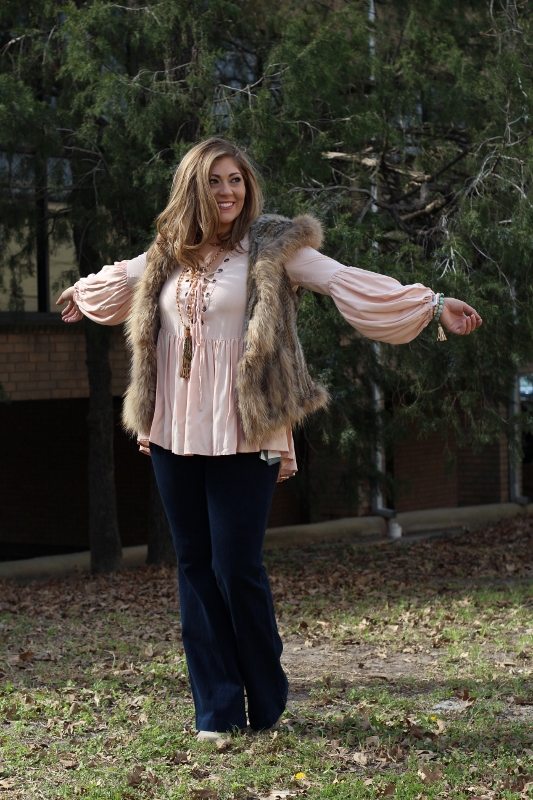 This second look is a super cute, yet still comfortable way to travel. I know I always want to look good arriving in Nashville you never know what country stars path you will cross. Last year Frankie Ballard was on my flight!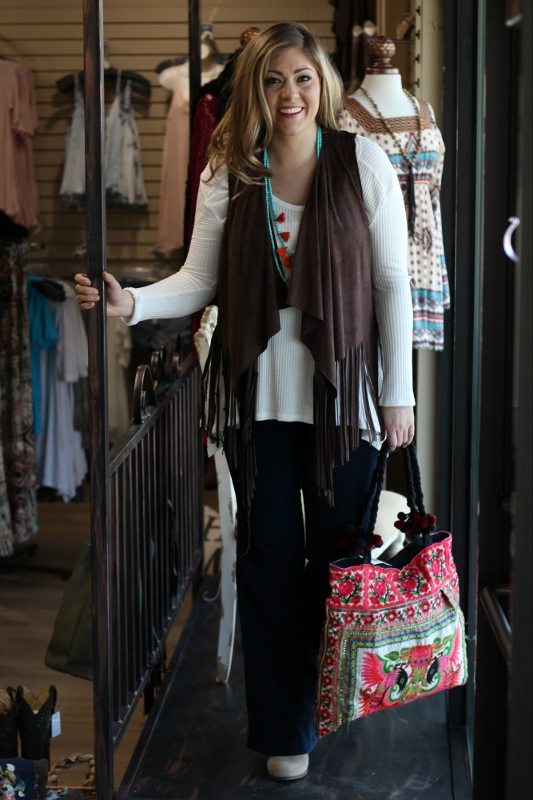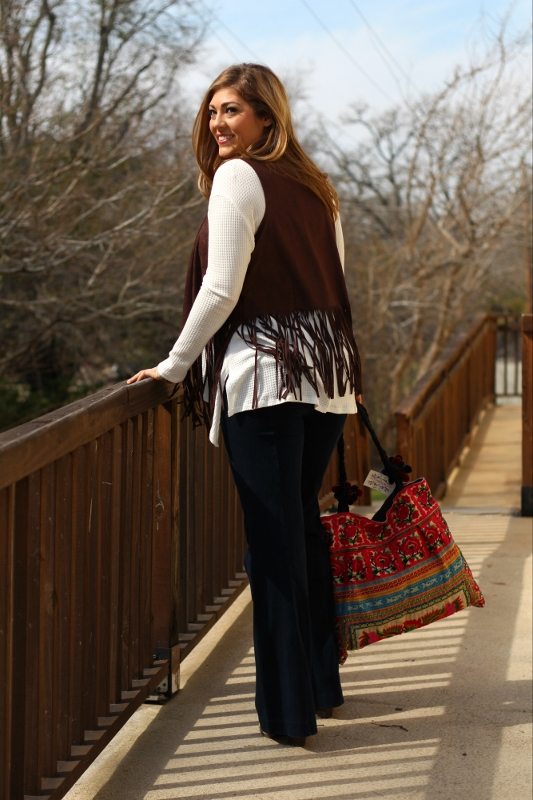 In the first two outfits I have the same pair of dark wash Lysse jeans on! These are the perfect fit high waisted trouser pan jeans! Best part? No Zipper! They have an amazing stretchy waist line that it smoothing and gives you that hourglass shape. They are so soft, I feel like I'm wearing pajamas! Ha. Pajama Jeans, ain't nothing better.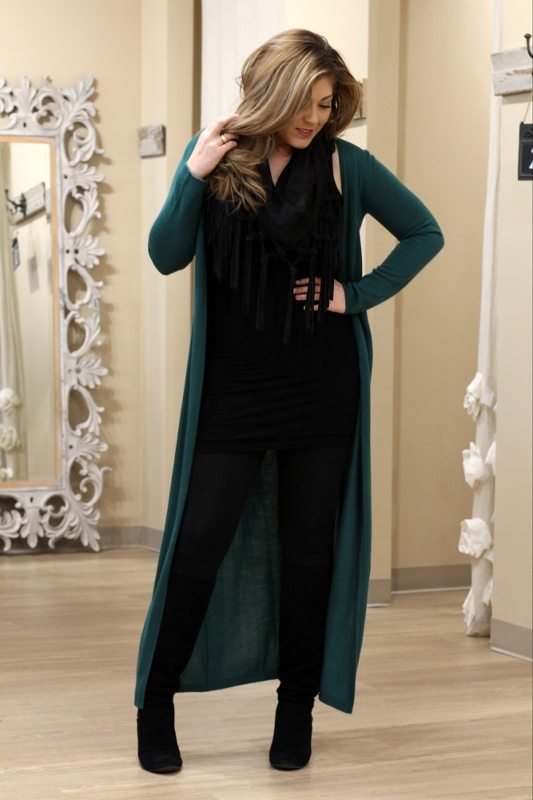 Loved this look! They have these miracle black tights (the same brand as the jeans) I kid you not, I swear I felt like I lost 20 lbs. when I put those suckers on! Love them, extremely slimming. I was shocked!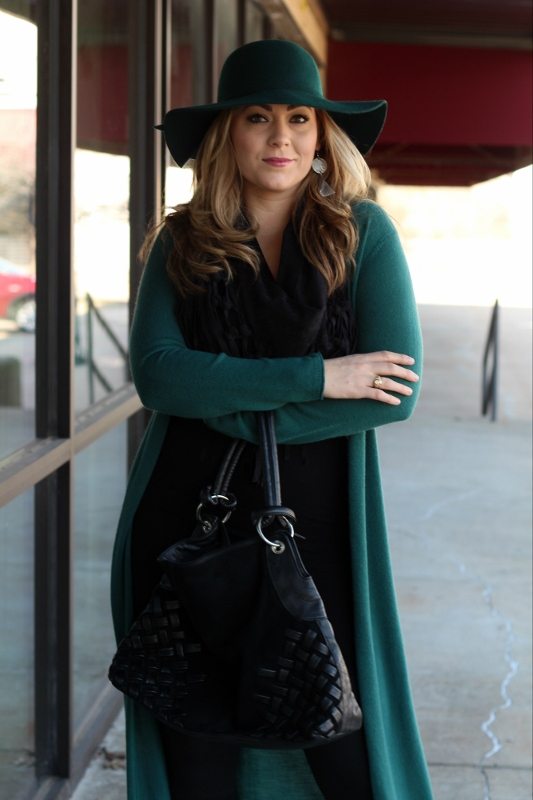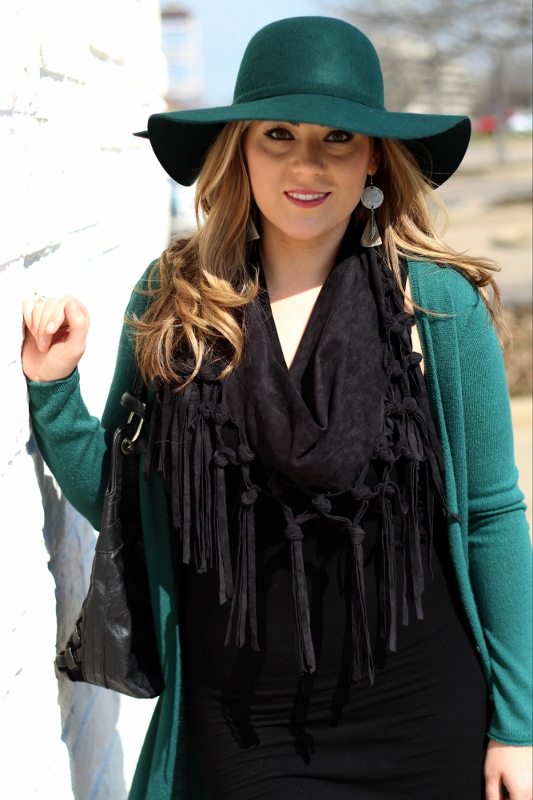 This fringe scarf is great! I was playing around with different looks. You can add to a top and completely change the look!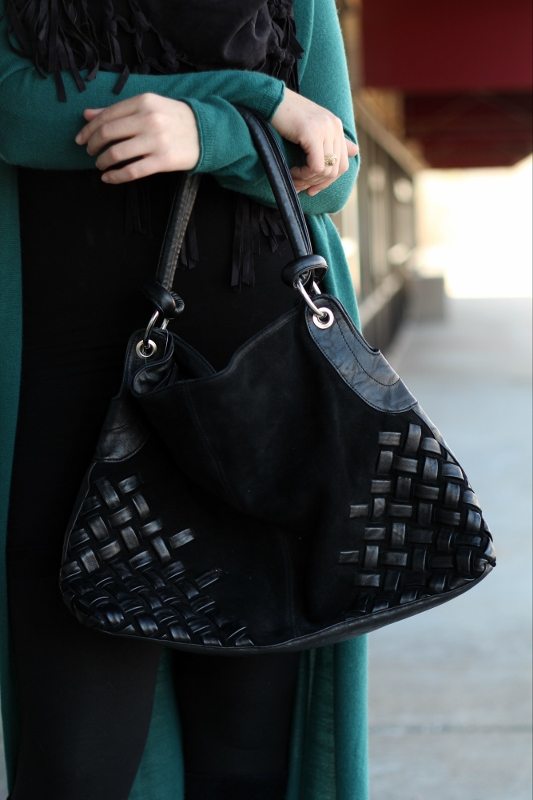 How cute is this bag!? I love the hint of leather detailing that really gives it that unique look! Extremely reasonable price point on their bags and accessories!!!
Do you see what I mean!? I am so impressed with Anything Bling Boutique and have been receiving tons of compliments this week on my outfits! Y'all have to go check it out for yourself!
Anything Bling Boutique
607 University Dr, College Station, Texas 77840
979-704-6094
Mon-Sat:
10:00 am – 6:00 pm
Sun:
12:00 pm – 4:00 pm