I was sent on assignment to check out #ACLFest in Austin this past weekend and absolutely loved it! I got to meet and see so many bands that are both well known and on their way to the top.
Check out some photos below!
Asleep at the Wheel 
I showed up a tad bit late for Asleep at the Wheel's performance but got a few songs in and it was all I ever wanted in life. IT WAS SO ENTERTAINING. Lately, I've been very skeptical of seeing older artists perform their new music. I shouldn't have worried with Asleep at the Wheel. They had so much energy on stage for a noon show! Mind you, I only caught the last two songs so I can only imagine how energized their whole set was. I have a thing for horns so when I heard some horns playin' I had to run over there and boy was I not disappointed.
LANco
This was actually a performance that I was very surprised by. They have a Top 40 hit song right now, but they're still pretty underground. If you don't know what song I'm talking about click here. LANco (which stands for Lancaster and Company) at first reminded me of some Contemporary Christian band but once I saw them put their own country/blues twist to Poison's "Your Momma Don't Dance" I knew this would be a band to watch.
Anderson East
Anderson East, also known as Miranda Lambert's new man. I heard really good things about him so he was my first stop of the day on the final day of ACL. Anderson did not disappoint me. If you've never heard his music, let's go ahead and change that. Here's one of my favorite songs he performed that day called Devil In Me. Good stuff, right? Straight up baby makin' music! You're welcome for that. He has so much energy on stage. He even performed on one of the big stages and drew a pretty huge crowd for an underground guy. Not to mention, I totally spotted Miranda Lambert during his set. Anderson was moving around on stage and in the background there she was coral dress, sunglasses, blonde beautiful hair, gum in her mouth supporting her man.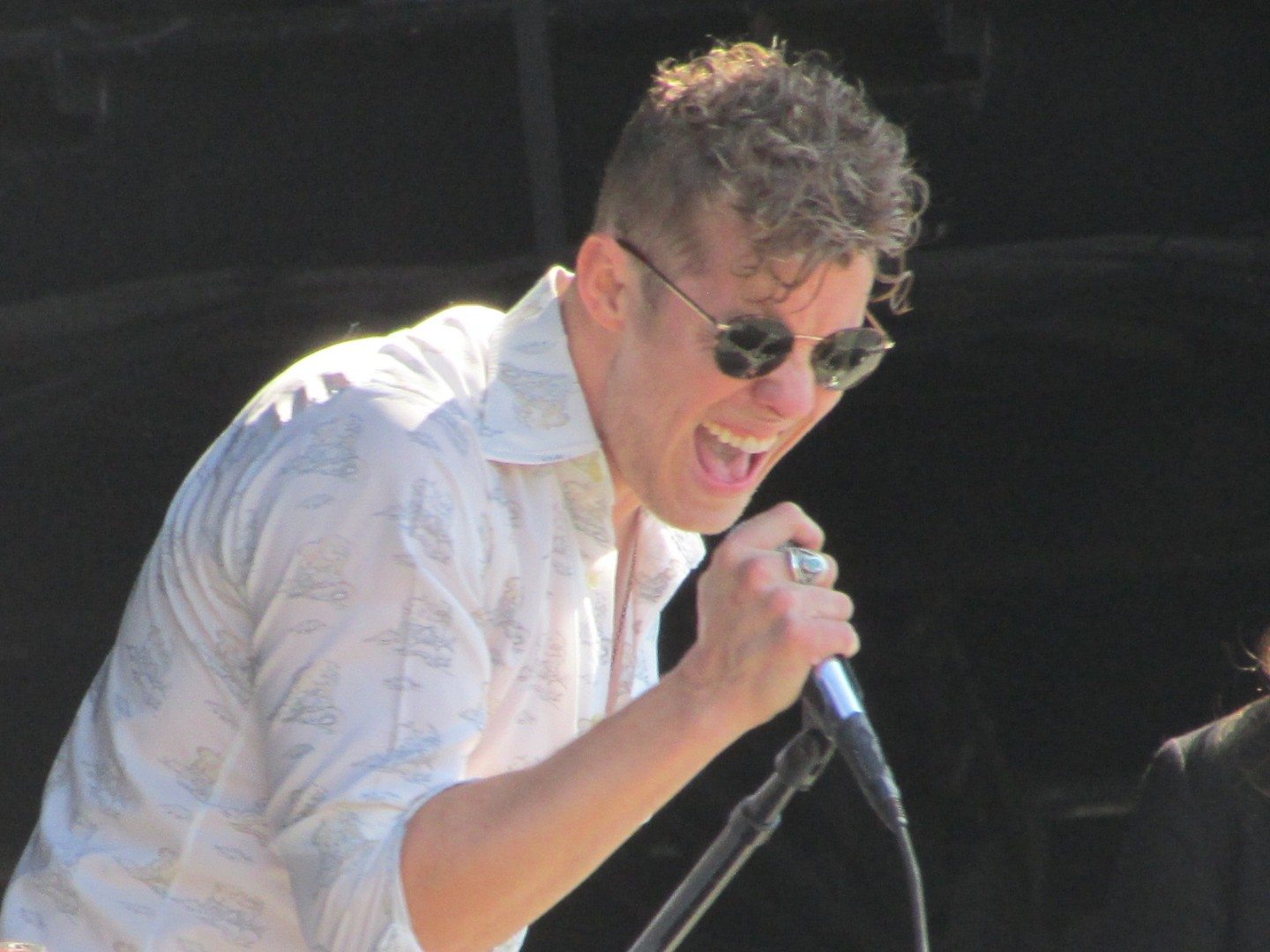 Willie Nelson
First off, I need to say that I totally fangirled when Matthew McConaughey got on stage and said "Alright! Alright! Alright!" Yes, MATTHEW McCONAUGHEY introduced Willie Nelson on stage. The crowd was insane for Willie's performance. It was one of the biggest crowd's at ACL…ever! I got extremely emotional when Willie took the stage, not just because of the beautiful video they created to thank him for giving so much to ACL these last 15 years but because I was in the presence of a living legend. Although the sound could have been better, the crowd stood silent and still to listen to the Red Headed Stranger sing "Whiskey River" as his opener. Willie delivered hit after hit including a song for his late best friend Merle Haggard "It's All Goin' To Pot" and one for Waylon "Good Hearted Woman." He was joined on stage by his little sister Bobbie who has some mad piano skills! As I looked through the crowd, everyone had the same look on their face…the look that this is a once in a lifetime opportunity. Men and women in Willie Nelson attire and braids all for the man, the legend, the Willie Nelson. And of course only Willie Nelson has the power to bring artists of different genres on stage with him. He was joined by Mumford & Sons, Nathaniel Rateliff & The Nightsweats, Margo Price. Matthew McConaughey, and many more. It made me even more emotional. I felt like I was in a church service…the church of Willie Nelson.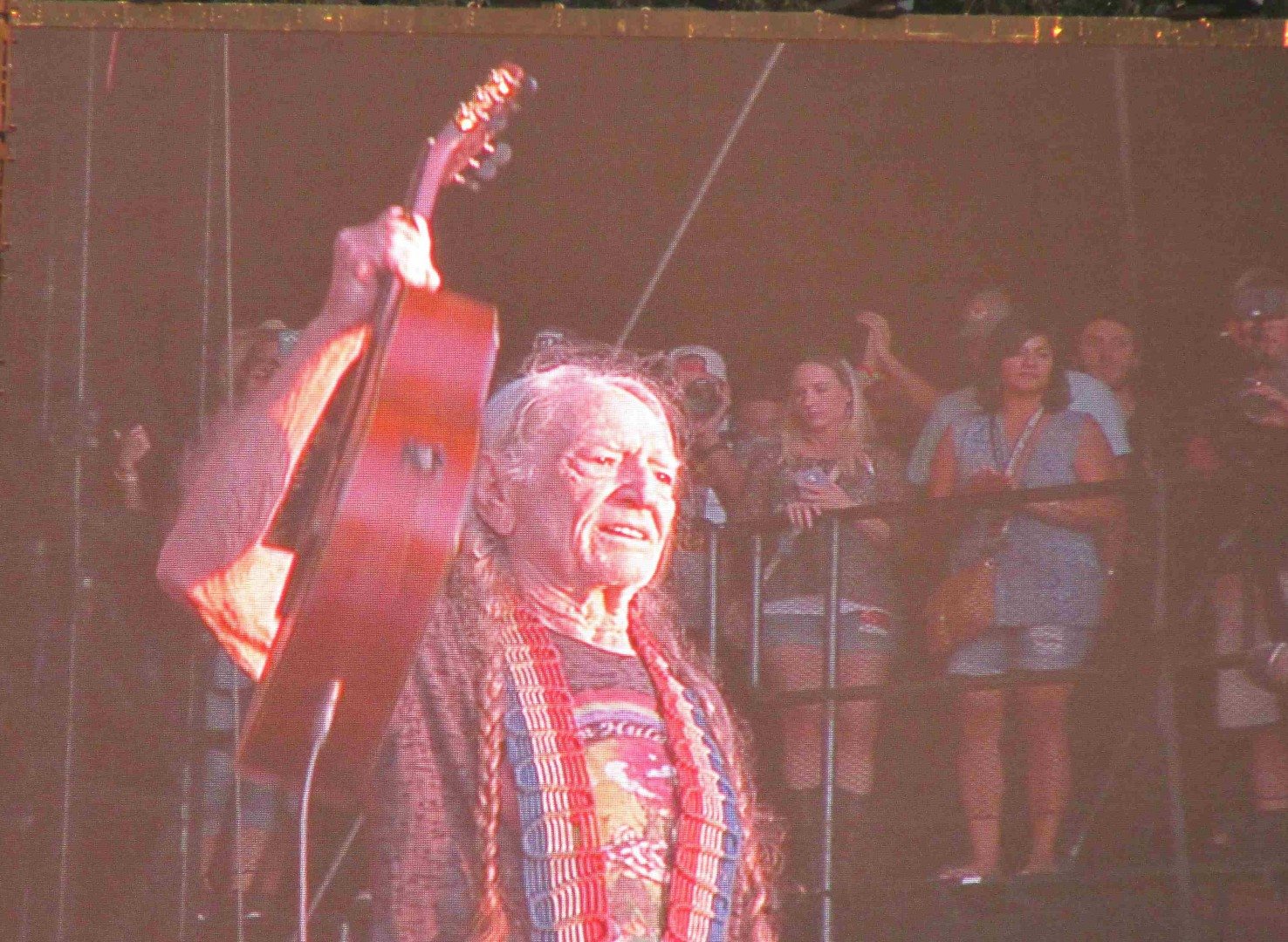 Festival
The entire festival was so much fun. Lots of walking and happy people everywhere. I was definitely in my element. I never thought a music festival could be so organized and by golly it was. They had 8 stages and over 128 bands. At least two stages on opposite sides of each other had a band on at all times. Some bands' success was a tad underestimated but being in the presence of like minded individuals made it all that much better.
Also in case you were wondering where all the Aggies at #ACLFest were: I found them in the Beer Hall doing yells and watching the game. Check out the video below.